Attend the 2017 American Agri-Women Convention
Convention attendees will learn a lot about Agriculture in the City on the Thursday tour. Agriculture abounds in Minneapolis and St. Paul, as they will see on this tour. A sampling of the stops includes visiting the Dairy Test Kitchens of Land O' Lakes and the University of Minnesota where they will tour and learn more about the research, teaching and outreach that occurs in agriculture and veterinary medicine fields. The tour will end at the Mill City Museum.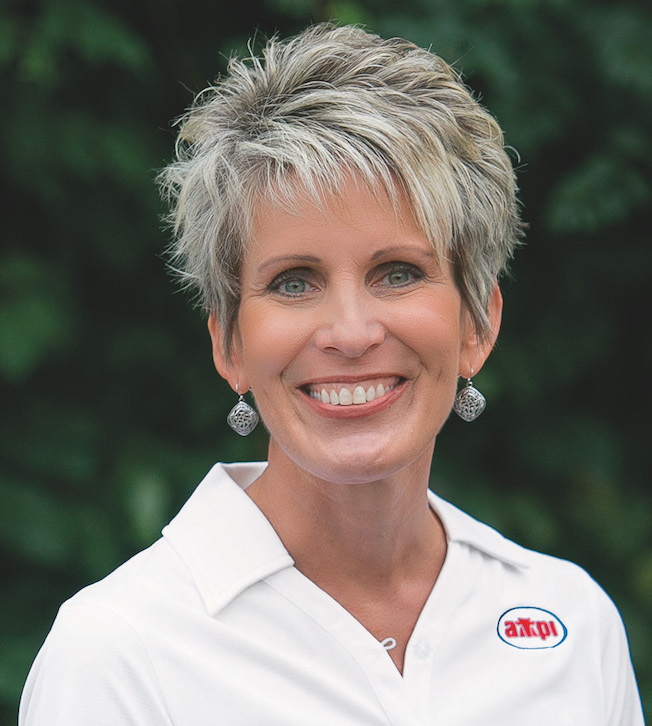 Sheryl Meshke
Friday, Nov.17 begins with the AAW board of directors meeting followed by convention opening ceremonies, which will include a keynote welcome by Sheryl Meshke, co-president and CEO for Associated Milk Producers Inc. (AMPI), a Midwest-based dairy cooperative with nearly $2 billion in annual sales. AMPI is the only "top 100" U.S. agricultural business with a female CEO.
Meshke currently serves on the board of directors of the Innovation Center for U.S. Dairy, the National Milk Producers Federation and the Minnesota Agri-Growth Council. She was appointed by Minnesota Gov. Mark Dayton to serve on the Minnesota Dairy Research, Teaching and Consumer Education Authority and elected chairman of the committee. Meshke holds a bachelor's degree in agriculture from South Dakota State University and a master's degree in business from the University of St. Thomas.
During the lunch meeting there will be a presentation on "Defending Your Lunch" given by Dr. Amy Kircher, Director, Food Protection and Defense Institute Dr. Jennifer van de Ligt, Associate Director, Food Protection and Defense Institute. Of all the critical infrastructures in the U.S., food and agriculture are of the utmost importance. You cannot opt out of eating! Unfortunately, the intentional adulteration of our food is taking place with increasing frequency. Dr. Kircher and Dr. van de Ligt will provide an overview of the global food and agriculture sector and its vulnerabilities. They will explain how the sector's complexity stems from the diversity of production, processing, and delivery systems.
In the afternoon there will be a keynote panel about Innovation from Farm to Fork.The panelists are:
Tami Bredeson, President, Carlos Creek Winery
Dr. Amy Kircher, Director, Food Protection and Defense Institute
Jennifer Wagner-Lahr, Senior Director of Innovation and Commercialization
Julie Tesch, Past Executive Director American Farm Bureau Foundation
Moderator– Emily Wilmes, Extension Educator, University of Minnesota Extension
On Saturday, Nov.18 there will be an all-day trade show and a luncheon that will include the invitation to the 2018 convention in Illinois and AAW will hold its annual business meeting. During the meeting AAW officer elections will be held, where the President, First Vice-President, Vice-President of Communications and Treasurer will be elected. Three AAW Foundation board members will also be elected at this year's convention.
The convention will close with the banquet, where AAW members will be honored with AAW highest achievement, the LEAVEN award. AAW will also present the VERITAS award to an individual who has given public witness to the pursuit of truth. During the convention, AAW will hold a special fundraiser benefitting the hurricane and wildfire relief efforts for California, Montana and Texas.
JoAnn Alumbaugh
Tue, 11/07/2017 – 22:14
News Article
Source: Dairy Herd